Archangelic Meditation - Kim Fraser and Geoffery Russell - AudioBook CD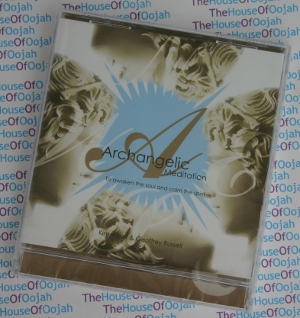 Archangelic Meditation
by Kim Fraser and Geoffery Russell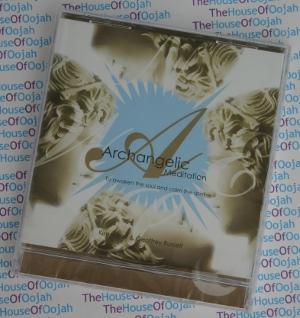 Archangelic Meditation - By Kim Fraser and Geoffery Russell - Meditation Audio CD
Brand New 1 CD
About Archangelic Meditation
This is a powerful process, which will help you both to overcome obstacles which may be present in your life,and to experience transcendent bliss. Regular practise of this mediation will bring more joyfulness, progress and inner peace on your Spiritual journey.
This CD has been designed to facilitate several different meditative experiences. The tracks are best enjoyed in the order that they are presented.
However if you don 't have time for all of it, you can skip tracks and do the ones that you like best,or perceive the most need for. On every occasion you should play track one, the invocation first, or use your own invocation before setting off on this meditation.
After invoking we move into the Archangelic Communion temple. This is a place which exists outside of the physical dimension and which can be experienced through meditation.
Archangelic Meditation - By Kim Fraser and Geoffery Russell - Meditation Audio CD
| | |
| --- | --- |
| Retail: | $29.95 |
| On Sale: | $28.95 |
| You Save: | 4% |
| Stock Info: | Out Of Stock |
Software: ClickCartPro, Copyright 1999-2021 Kryptronic, Inc. Exec Time: 0.122681 Seconds Memory Usage: 2.199371 Megabytes