29 Gifts by Cami Walker AudioBook CD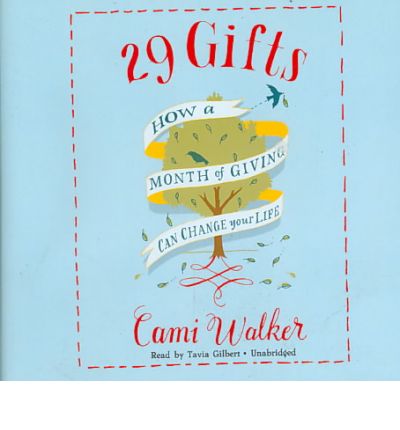 29 Gifts by Cami Walker
Get other Biography AudioBooks here
Burdened with multiple sclerosis at the age of 35, Cami Walker was given an uncommon prescription from an African medicine woman for her depression: Give to others for 29 days.
Audio Books are a marvelous method to read a book. Audio Books can be used anywhere, commonly when you would have no occasion to read through a book. You can listen to an audiobook whilst you are lifting weights. AudioBooks can be a way to gain better comprehension. Adults while listening have a higher capability to comprehend the words. Human Beings have had a long tradition of transferring tales on to the subsequent generation by aural means. You can convert your audiobook on CD to mp3 format
tips on audio book conversion is here, you can convert to many formats such as mp3 flac and ogg
.
Information about what are mp3 audiobooks here
29 Gifts by Cami Walker AudioBook
Software: ClickCartPro, Copyright 1999-2023 Kryptronic, Inc. Exec Time: 0.124854 Seconds Memory Usage: 2.211967 Megabytes