Difficult Second Book by Chris Moyles AudioBook CD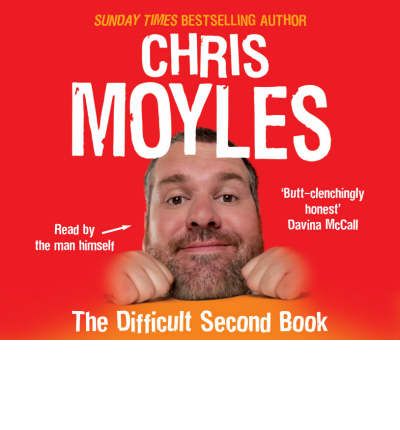 Difficult Second Book by Chris Moyles
Get other Biography AudioBooks hereGet other Entertainment Biography AudioBooks here
Superman was a hero. Clark Kent was a geek. Spiderman saved lives. Peter Parker sold photographs to his local paper. Chris Moyles entertains 8 million people each week on BBC Radio 1. Then he goes home and plays Xbox on his sofa, wearing only his underpants. Welcome to the real world of Chris Moyles. This audiobook tries to get to the bottom of the double life of this award-winning broadcaster and hapless human being. You'll find out just what he thinks of his radio show guests - some of the most famous people in the country.You'll hear about his showbiz nights out and celebrity neighbourhood. You'll also learn why he is obsessive about washing up; why he lies to the pizza delivery man; and generally what it's like being a part-time famous person and a part-time nobody. Love him or not, Chris Moyles is part of the fabric of our nation and a proven best-selling author. A refreshingly honest, caustically dry and quick-witted commentator on daily life, "The Difficult Second Book" is a highly-entertaining listen from start to finish.
About the Author:
Chris Moyles is the host of BBC Radio 1s Breakfast Show.
Talking Books are a beneficial method to read a book. Talking Books can be used virtually any place, frequently when you would have no chance to read a book. You can listen to an mp3 audiobook whilst you are exercising on the treadmill. Talking Books can be a way to gain elevated comprehension. Adults while listening have a greater tendency to connect with the words. Human Beings have had a long tradition of passing myths on to the subsequent generation by remembering long complicated stories and retelling them often. You can convert your audiobook on CD to mp3 format
here is how to switch your talking book to mp3/flac/ogg and others
.
There are details here about what audiobooks are things like the differences between abridged and unabridged and codecs
Difficult Second Book by Chris Moyles Audio Book
Software: ClickCartPro, Copyright 1999-2021 Kryptronic, Inc. Exec Time: 0.123817 Seconds Memory Usage: 2.158302 Megabytes