Forgotten Voices of the Falklands: Pt. 1 by Hugh McManners AudioBook CD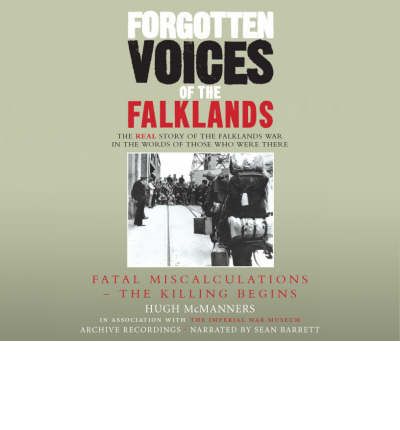 Forgotten Voices of the Falklands: Pt. 1 by Hugh McManners
Get other Biography AudioBooks hereGet other War and Military AudioBooks hereGet other Political Biography AudioBooks here
In April 1982, Argentina surprised the world by invading the Falkland Islands in the Atlantic Ocean. The tiny islands had long been the subject of a fierce territorial dispute between Argentina and the UK, and the occupation quickly escalated into a terrifying full-blown conflict between the two countries. "Part One - Fatal Miscalculations - The Killing Begins", the first volume, describes the response to the invasion: amidst a round of defence cuts, the armed services were asked to conduct a war half-a-world away. How did they meet the logistical challenge? How did the first engagements with the enemy match expectations? Drawing upon the vast resources of the Imperial War Museum's Sound Archive, "Forgotten Voices of the Falklands" presents the first complete oral history of the Falklands War. This audio book is a unique and essential chronicle of the conflict from all sides and perspectives, told in the participants' own voices.
AudioBooks are a desirable method to read through a book. Talking Books can be used any where, most of the time when you would have no likelihood to read a book. You can enjoy listening to to an audiobook when you are mowing the lawn. Audio Books can be a way to gain more effective understanding. Women and men while listening have a higher capability to connect with the words. Humans have had a long heritage of passing accounts on to the next generation with a tradition of talking through the stories. You can convert your audiobook on CD to mp3 format
information and facts on mp3 conversion is here
.
Material about what are audiobooks in this article
Forgotten Voices of the Falklands: Pt. 1 by Hugh McManners AudioBook
Software: ClickCartPro, Copyright 1999-2022 Kryptronic, Inc. Exec Time: 0.124107 Seconds Memory Usage: 2.19973 Megabytes