Julia Child by Laura Shapiro Audio Book CD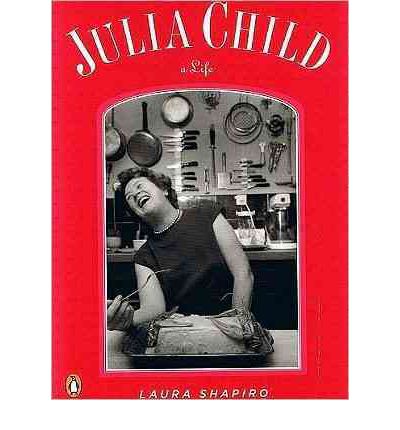 Julia Child by Laura Shapiro
Get other Biography AudioBooks hereGet other Entertainment Biography AudioBooks here
The delicious life of one of the most beloved figures in twentieth-century American culture. With a swooping voice, an incredible sense of humor, and a passion for good food, Julia Child ushered in the nation's culinary renaissance. In "Julia Child," award-winning food writer Laura Shapiro tells the story of Child's unlikely career path, from California party girl to coolheaded chief clerk in World War II spy station to bewildered amateur cook and finally to the Cordon Bleu in Paris, the school that inspired her calling. A food lover who was quintessentially American, right down to her little-known recipe for classic tuna fish casserole, Shapiro's Julia Child personifies her own most famous lessons, that learning how to cook means learning how to live.
AudioBooks are a fun method to read through a book. AudioBooks can be used anywhere you want to, oftentimes when you would have no chance to read through a book. You can listen to an mp3 audiobook when you are mowing the lawn. Talking Books can be a way to gain deeper understanding. Students while listening have a higher capability to connect with the words. Human Beings have had a long heritage of transferring myths on to the up coming generation by aural means. You can convert your audiobook on CD to mp3 format
important information on talking book conversion is here, you can convert to many formats such as ogg vorbis flac and mp3
.
There are specifics in this article about what audio books are things like the differences between abridged and unabridged and formats
Julia Child by Laura Shapiro AudioBook
Software: ClickCartPro, Copyright 1999-2022 Kryptronic, Inc. Exec Time: 0.123294 Seconds Memory Usage: 2.196732 Megabytes