"Blake's 7": Zen - Escape Velocity 1.6 by James Swallow AudioBook CD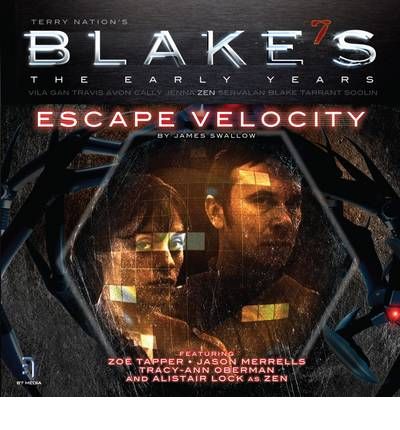 "Blake's 7": Zen - Escape Velocity 1.6 by James Swallow
Get other Science Fiction AudioBooks hereGet other Science Fiction AudioBooks hereGet other Space Opera Science Fiction AudioBooks here
The Liberator – a mysterious alien starship controlled by a synthetic intelligence known only as Zen. A derelict rescued from the brink of destruction by Roj Blake and his band of dissidents, the ship is their weapon in the war against the corrupt Federation, its origin unknown – until now. What terrible catastrophe left the Liberator drifting and shattered? What drove the ship's computer to murder its original crew? What dark secrets lie at the heart of this alien machine? For one woman, a pilot in the service of the all-powerful System, these questions will be answered in a desperate search for her own identity…a search that can only end in betrayal and death.
Audio Books are a exceptional means to read a book. Talking Books can be used anywhere you want to, generally when you would have no prospect to read a book. You can enjoy listening to to an mp3 audiobook when you are riding your bike to school. Audio Books can be a way to gain significant comprehension. Men or women while listening have a improved ability to comprehend the words. Humans have had a long convention of passing narratives on to the up coming generation . You can convert your audiobook on CD to mp3 format
advice on mp3 conversion is here
.
More info on what mp3 audiobooks are here
"Blake's 7": Zen - Escape Velocity 1.6 by James Swallow
Software: ClickCartPro, Copyright 1999-2021 Kryptronic, Inc. Exec Time: 0.123823 Seconds Memory Usage: 2.203423 Megabytes